Meet our Professional team of lawyers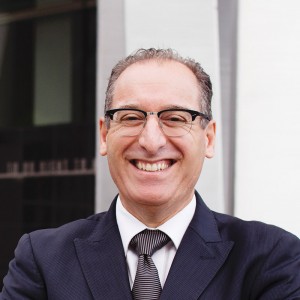 Peter B. Kakulas
Director – B Juris LLB (UWA)
Peter is a UWA law graduate.  He joined the firm as a partner in 1989. Prior to that, he gained generalised legal experience at Freehills in Perth and top-tier commercial law firms in London. Peter Kakulas has spent almost 30 years building up his expert knowledge of this specialised area of law and each client benefits from his invaluable expertise.
What I enjoy most about my practice is achieving results for our clients that exceed their expectations. There is a no more satisfying  feeling than achieving outstanding results for clients whose lives have been significantly affected by someone else's negligence and helping them get back on track. I strive to get every extra dollar for my clients and am always looking for ways to maximise my client's compensation entitlements.

That is why we are here – to fight for the rights of our clients and go the extra mile to achieve the best possible outcome. We are committed to conducting our practice with integrity, honesty and ensuring our client's interests always come first.

I believe my greatest virtues are my patience, tolerance and being a good listener.  I am rewarded when my clients understand legal concepts that I explain in simple easy to understand terms.

I take pride in how many referrals come by word of mouth.  They are the best endorsement of our ability.  By far our greatest source of work is from our satisfied clients.  I pride myself in living up to the expectations of the client and also the person who referred them.

Importantly, I am blessed that we have built a team comprised of committed, very experienced and skilled solicitors, legal assistants and support staff.  As a team we have a single minded focus: to deliver personalised quality client service and achieve the highest possible compensation for our clients.  Our people are our greatest asset and source of competitive advantage. Come in and meet us and you will agree.

I am pretty much a workaholic but enjoy spending my weekends with friends, watching the football and teaching my children how to play tennis.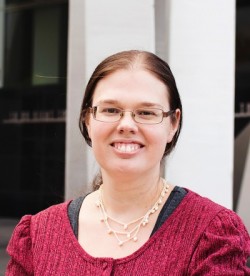 Kate Colyer
Senior Lawyer – LLB BA Grad Dip Leg Prac
Kate was admitted in the Supreme Court of Western Australia in 2004 after completing a Bachelor of Law and Bachelor of Arts (majoring in Psychology) at UWA. Kate has worked for Kakulas Legal (then Kakulas & Kakulas) since 2004, taking a break in 2011 to start a family and returning on a part time basis in 2012.
When I first started working in law I knew that I wanted to help people on a personal level and make a genuine difference to their lives. I have been lucky enough to be able to do this by specialising in personal injury claims resulting from motor vehicle accidents for my entire career.

I feel that my background in psychology has enabled me to relate to clients and assist them through what can be the most difficult time of their lives. Helping my clients navigate the complexities of an insurance claim whilst simultaneously helping them get the treatment they need and the settlement they deserve is my number one goal.

I think one of the most important things I can do to help my clients is to explain each step of their claim simply and clearly so that they know what to expect. This removes a lot of the stress from the whole experience. The hard work that we put in for our clients is all worth it when my clients feel that they have someone who is genuinely listening to their problems and fighting on their behalf.

When I'm not at work I love spending time with my family and letting my creative juices flow exploring new crafts.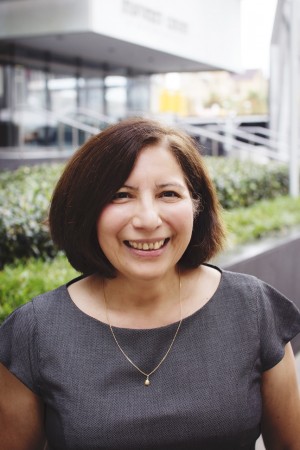 Ana Vasquez
Bookkeeper – Certificate of Business Administration
Prior to moving to Australia, Ana was a qualified accountant in El Salvador. She moved to Perth in 1990 with her husband and two boys, and has been working at Kakulas Legal since 2002.
I have been with Kakulas Legal for over 11 years.  I enjoy being part of a team where the common goal is to achieve great outcomes for our clients.

My role involves ensuring smooth operation of our accounts.  On a more specific level it is supporting our senior lawyers in paying for disbursements such as doctors' reports to assist claims and processing our client's claims as efficiently as possible.

I understand that every dollar is significant in making a difference for our clients and their families.

I enjoy working in a client focused, experienced and well respected firm where the director is always readily available to speak with our clients or members of the team.

Outside of work I enjoy travelling, spending time with family and friends and going on long walks.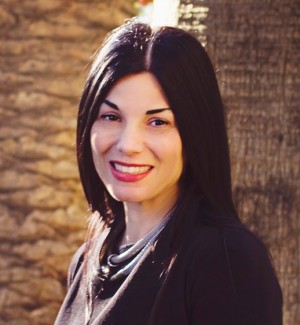 Soula Kakulas
Psychologist & Human Resource Manager – BA BPsych Grad Dip HRD
Soula started her career as a Psychologist in 1998, in the Rehabilitation Industry. Soula worked as a Vocational Counsellor and in Vocational Redirection assisting workers compensation clients in finding a new career after a workplace accident.  Following this she headed up the Assessment and Development division of an international organisation, with a particular focus on assessment, coaching and career transition.
My background provides me with a comprehensive knowledge of how the insurance industry works, a deep understanding of the impact on our clients from a psychological perspective and the motivation to make a difference.

My role at Kakulas Legal includes recruiting the very best people for our firm and maintaining high levels of employee engagement.  The ultimate goal behind everything I do is to ensure that my colleagues are supported and are able to continue to deliver the best outcomes and an excellent service for our clients.

I particularly enjoy seeing the common goal of assisting our clients with a whatever-it-takes attitude, underlining all we do.  It is this shared vision to do the best for our clients that provides the whole office with a sense of purpose, satisfaction, as well as making for a wonderful atmosphere.

I am very proud to be part of a firm with a fantastic reputation for achieving excellent results.  The team are genuinely committed to supporting our clients in a respectful manner, through what can be a confusing and stressful time for them.  This results in outstanding results and happy clients, which is rewarding for everyone.

Outside of work I enjoy interior design, catching up with friends and watching my 3 children in their numerous activities as I attempt (albeit unsuccessfully) to make it to top 10 mum status!